Recording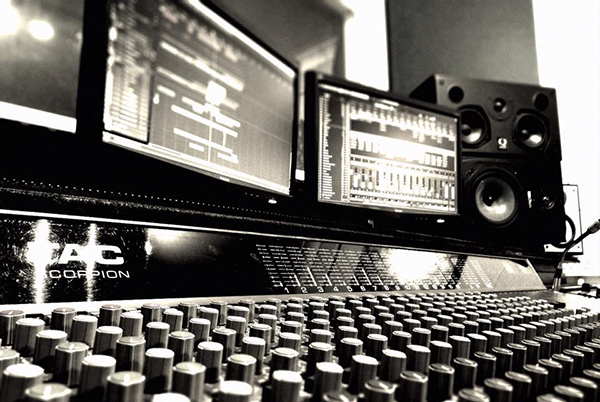 With our vintage AMEK TAC Scorpion 24-16-2 British analogue mixing console at the heart of the studio, we're able to make your recordings sound like you - not the standard generic digital production you currently hear day in day out. Simply put, our aim is to make your instruments that are played by you, sound like you.
Our rack space is dedicated to a choice selection of outboard gear, while our custom-specification PC takes care of recording duties. We use ProTools or Cubase for our main recording duties and Wavelab for mastering & CD creation.
Here at SoundARC, we have the skills and facilities to write, program, record, mix, remix and master anything from personal projects to commercial briefs - from the dirty demo to the polished production album! Our extensive library of wav samples is at your disposal to help both inspire you with your creations and embellish your recordings.
SoundARC can be booked - with or without engineer - by the half day (4 hours), full day (8 hours), or week.
Studio Spec
Desk
AMEK TAC Scorpion 24-16-2 British analogue mixing console
Monitors
Quested Q205 active pair
Computer
Quad core PC running ProTools 10, Cubase 7.5 & Wavelab 6 with MOTO 24IO soundcard
Mics
A range of dynamic and condenser microphones including Rode, Shure, and AKG
Other
Guitar amplification by Marshall & Hi Watt
Bass amplification by Hartke
Drums by Sonor

Recording Options