Recording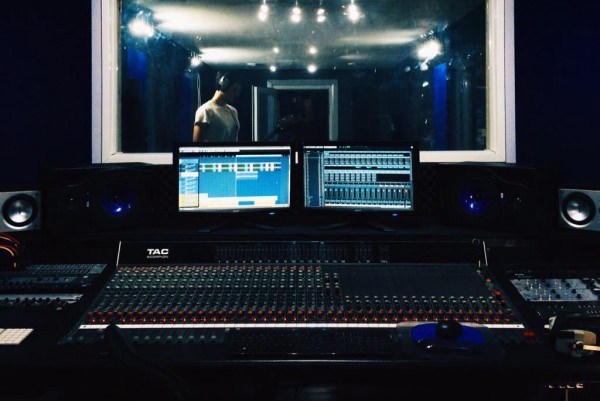 With our vintage AMEK TAC Scorpion 24-16-2 British analogue mixing console and vintage TEAC 8516 16 track tape recorder at the heart of the studio, we're able to make your recordings sound like you - not the standard generic digital production you currently hear day in day out. Simply put, our aim is to make your instruments that are played by you, sound like you.
Our rack space is dedicated to a choice selection of outboard gear (valve preamps, compressors, multi-effects processors etc), while our custom-specification PC takes care of recording duties. We use Steinberg's Cubase for our main recording duties and Wavelab for mastering & CD creation.
Here at SoundARC, we have the skills and facilities to write, program, record, mix, remix and master anything from personal projects to commercial briefs - from the dirty demo to the polished production album! Our extensive library of wav samples is at your disposal to help both inspire you with your creations and embellish your recordings.
SoundARC can be booked - with or without engineer - by the hour, day or week.
Studio Spec
Desk
AMEK TAC Scorpion 24-16-2 British analogue mixing console
Tape Machine
TEAC 8516 16 track 1 inch tape recorder with DBX noise reduction running at 15IPS
Monitors
Quested Q205 active & HHB Circle 5 passive
Computer 1
Quad core PC running Cubase 7.5 & Wavelab 6 with MOTO 24IO soundcard
Computer 2
Mac G5 running ProTools 8 with Digidesign and Focusrite, Solid State Logic & UAD plugins
Outboard
Behringer T1953 Tube Preamps
Drawmer DL241 dual compressor
ART Tube MP Studio Preamp
ART Multiverb Alpha reverb
Alesis reverb
Mics
A range of dynamic and condenser microphones including Rode, Shure, and AKG
Other
Guitar amplification by Marshall & Hi Watt
Bass amplification by Trace Elliot & Hartke
Drums by Sonor (choice of 7 kits)
ProKeys 88 SX Semi-weighted keyboard
Recording Options
Record A Rehearsal

Available as a £10 add-on to the cost of a rehearsal, we can record 80 minutes of your rehearsal to audio CD for you to take away at the end. Ideal for developing song ideas, lyric writing or just to keep a record of how your live set is sounding. Please let us know if you would like this option when booking rehearsal time with us.

Record A Rehearsal Audio Examples

Record A Rehearsal Vital Statistics

| | |
| --- | --- |
| Session length | Dependant on rehearsal booked |
| Approx number of tracks | As many as can be played in 80 minutes |
| Instruments recorded in isolation? | No |
| Vocals recorded in isolation? | No |
| Overdubs possible? | No |
| Editing possible? | No |
| Output media | Audio CD |
| Cost | £10 (plus rehearsal cost) |

Back to Quick Jump Menu

Live Demo

Does exactly what it says on the tin - you set up in the live room as you would a rehearsal, we mic everything up and hit record! Typically you can expect to lay down between 3 and 6 tracks in the time allocated. There are no overdubs or fixes, so with this type of recording it really pays to be well rehearsed and on top form! This is a no-frills (yet still high quality), cost effective way of making a demo and perfect for capturing a band's raw sound.

Live Demo Audio Examples

Live Demo Vital Statistics

| | |
| --- | --- |
| Session length | 4 hours |
| Approx number of tracks | 3 - 6 |
| Instruments recorded in isolation? | No |
| Vocals recorded in isolation? | No |
| Overdubs possible? | No |
| Editing possible? | No |
| Output media | Audio CD |
| Cost | £90 |

Back to Quick Jump Menu